Your body can feel younger in just 90 days! Want to rediscover a level of strength and energy you may not have felt in years? Explore a natural approach that can help restore your body's youthful range of motion and help reduce pain naturally. Now there's a simple solution, designed for lifelong activity and real, lasting fitness Tai Cheng!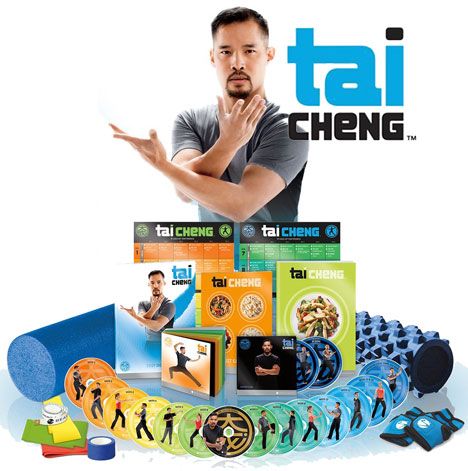 More agility, strength, and mobility!
Tai Cheng includes 12 workout DVDs that will train you in the art of Tai Chi—made easy, thanks to Dr. Cheng's breakthrough teaching technique called Dynamic Motion Control. After even one session of Tai Cheng, you feel less stress, more agility, and increased energy to do the things you want to do.