| | |
| --- | --- |
| | Minecraft 1.11.2 Pre-Cracked |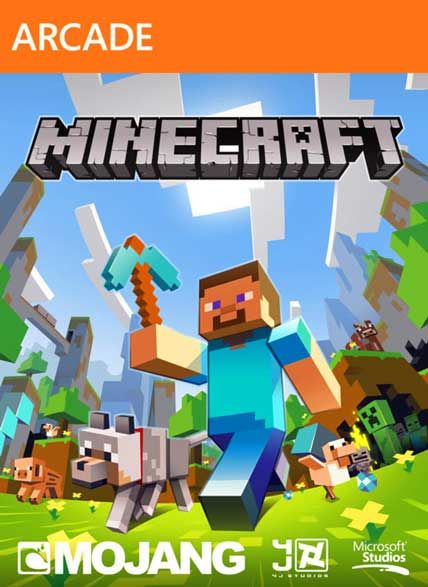 Minecraft is a sandbox construction game, inspired by Infiniminer, and created by Markus Persson, the founder of Mojang Specifications. The game involves players creating and destroying various types of blocks in a three dimensional environment. The player takes an avatar that can destroy or create blocks, forming fantastic structures, creations and artwork across the various multiplayer servers in multiple game modes.
http://www.rarefile.net/0vbaffymjnux/Minecraft.1.11.2.rar
.
26 Responses to this entry.
1. Angel99 Says:
April 16th, 2014 at 5:56 pm

thanks Max

2. maxdugan Says:
April 16th, 2014 at 6:06 pm

Thank you too Angel99

3. onel30 Says:
June 20th, 2014 at 1:32 pm

does this work on windows 8.1 enterprise?

4. maxdugan Says:
June 20th, 2014 at 3:06 pm

Hello Onel30, there are different ways to install it on windows 8 – http://www.google.com/search?hl=en&q=minecraft+on+windows+8&gbv=2&sa=X&as_q=&nfpr=&spell=1&ei=HN2jU8TfOMz48QWo94HYAw&ved=0CBEQvwU, thank you very much

5. mac Says:
July 11th, 2014 at 7:32 pm

thanks po dito sir max..matagal ko na to hinahanap..

6. maxdugan Says:
July 11th, 2014 at 7:39 pm

Thank you too Mac

7. axel Says:
July 29th, 2014 at 10:45 am

hi max, i installed it in my laptop and works fine, but its not running when clicking the "play" button.

8. axel Says:
July 29th, 2014 at 10:46 am

by the way. both windows 7. desktop is new a new pc.nothing installed yet.

9. maxdugan Says:
July 29th, 2014 at 4:56 pm

Hello Axel, do you have microsoft new framework installed on your computer? This might fix the problem, thank you very much

10. laaaaaaaa Says:
August 12th, 2014 at 2:39 am

does this work on mac too?

11. k4 Says:
June 24th, 2015 at 11:27 am

any chance of getting the mac version.

12. maxdugan Says:
June 24th, 2015 at 6:01 pm

Hello K4, let me see what i can find, thank you very much

13. PetzMeow Says:
January 6th, 2017 at 1:20 pm

you help me always thnx

14. lemmor Says:
May 22nd, 2017 at 9:19 pm

Hi max do you have new mincraft game?? thanks.

15. maxdugan Says:
May 22nd, 2017 at 10:31 pm

Hello Lemmor, a newer version is now posted, thank you very much

16. lemmor Says:
May 23rd, 2017 at 8:51 pm

love u max ….

17. maxdugan Says:
May 23rd, 2017 at 8:57 pm

LOL Lemmor, thank you very much

18. Ryan Says:
June 12th, 2017 at 10:17 pm

Hi Max, Do you have a later version of Minecraft? latest build is 1.12

thanks!

19. maxdugan Says:
June 12th, 2017 at 10:59 pm

Hello Ryan, i only have 1.11.2 which is posted now, thank you very much

20. nilesh65 Says:
June 12th, 2017 at 11:19 pm

Thank you very much,Max.

21. Ryan Says:
June 13th, 2017 at 1:14 am

Thanks Max! Much appreciated!

22. maxdugan Says:
June 13th, 2017 at 1:36 am

Thank you too Ryan

23. Ryan Says:
June 13th, 2017 at 3:23 am

Max, after I installed this one, it asked to install the latest Java and I did and it automatically (i think) updated to 1.12. Just an FYI.

24. maxdugan Says:
June 13th, 2017 at 6:56 am

Thats normal Ryan, thank you very much

25. pia83marasigan Says:
August 20th, 2017 at 6:09 pm

THANKS SIR MAX LOVE IT

26. maxdugan Says:
August 20th, 2017 at 6:19 pm

Thank you very much Pia83marasigan
Leave a Reply