| | |
| --- | --- |
| | SamDriver DriverPack Solution Professional 17.4.12 |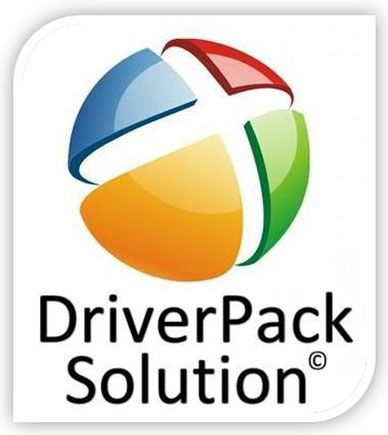 DriverPack Solution 17.0 – A full release of the most powerful manager for automated driver installation on Windows that were carefully selected and tested by the Kuzyakov team. Scans your computer hardware and offer to install/update the driver for all devices in Offline mode. DriverPack Solution simplifies the process of reinstalling Windows on any computer. No more problems with searching and installing drivers. Everything will be done in a couple of mouse clicks!
This tool analyzes the user's computer and installs necessary drivers, thus helping to solve the following two problems: speed up the computer setup process (which is especially important for setting up several dozen computers in a system); and improve the reliability and performance of computers.
Snappy Driver Installer is an application for installing/updating drivers on PCs running Microsoft Windows using DriverPacks or included folders with drivers. It can be used to install drivers on newly assembled PCs at places where Internet isn't available. Users can also use the software to keep their drivers up to date.
SamLab(he's a person) makes driver packs for his SamDrivers and the same driver packs are also used by DriverPack Solution. SamDrivers includes three applications for driver installation as opposed to only one in DriverPack Solution. It should be noted that SamDrivers's edition of DriverPack Solution is modified: expert mode is enabled by default, disabled downloading and executing of a JS script from the Internet, removed some bloatware, etc. Since some bloatware isn't available in English, so you're better off using SamDrivers anyway.
SamDrivers 17.4.12 – DriverPack Solution 16.17.3 Plus / Drivers Installer Assistant 8.02.20 / Snappy Driver Installer 1.17.4.2 / DRP 17.7.33 / + shell for backup drivers Drivers Backup Solution 3.90.21
It's working on all 32-bit and 64-bit Windows operating systems from Windows 2000 to Windows 10 RS2 including server platforms.
Features:
Advantages DriverPack Solution:
Automated driver installation: The program installs all required drivers to any computer in just about 5 minutes.
Saves Time and money: No more wasting time on looking for drivers; all required drivers will be installed with only a few clicks.
Any driver for any computer
* All drivers on a single DVD!
* Simplifies downloading new drivers from the Internet.
Drivers update capability: Updates previously installed drivers to their latest versions.
Windows 10/ 8 / 7 / Vista / XP
* Supports all modern operating systems!
* Both 64-bit and 32-bit versions!
Easy to use: Simple and foolproof interface.
Customization ability: Our program is open source software.
Distributed for FREE: Under the GNU GPL license.
Snappy Driver Installer Features
Written in C/C++.
Licensed under GNU GPL v3 (Open source).
State of the art algorithm of finding best matching drivers for any devices.
Tiny size(less than one megabyte).
Fast indexing of driverpacks, start up, driver installation.
Automatic updating of driverpacks and the application over the Internet.
Support for installation from both driverpacks and folders at the same time.
Unattended installation(/autoinstall switch) with PC rebooting when necessary.
Creation of snapshots of systems so other users could emulate foreign systems.
Virus warnings informing user that the media with the application compromised.
Multilingual interface.
Themes.
Program is used:
home computer users
System Administrators
Computer Wizard
Service for computer repair
other people who are often faced with installing / reinstalling Windows
Pros of using:
interface is friendly and intuitive
intelligent technology classification drivers
Multiple installation options (for the professional to the novice user)
multilingualism (does not require linguistic knowledge and effort): English, Russian, Ukrainian, German, French, Italian, Spanish, Turkish, Azeri, Dutch, Lithuanian etc…
Check the availability of new versions of software
The program is suitable for all models of computers. That includes drivers for laptops:
Acer, ASUS, HP, Dell, MSI, Samsung, Toshiba, Sony, Lenovo, Fujitsu, Fujitsu Siemens, eMachines, Packard Bell, Clevo, BenQ, Notebook, IBM, Apple, Intel, LG, Compaq, Depo, NEC, Gericom, Matsushita, Medion, K-Systems, Gigabyte, SiS, Gateway.
It will help download free drivers for:
Motherboard, sound card (audio), Video Card, Network Card, Wi-Fi, chipset, controller, Bluetooth (bluetooth), Modem, Web-camera, card reader, CPU, input devices, monitor, printer, scanner, USB, Other…
http://www.rarefile.net/4bjd812wsvlg/SAMDriver.17.4.12.part01.rar
http://www.rarefile.net/0agew5o1lgdt/SAMDriver.17.4.12.part02.rar
http://www.rarefile.net/3yheyzwcpw1p/SAMDriver.17.4.12.part03.rar
http://www.rarefile.net/v0bemkq35dl0/SAMDriver.17.4.12.part04.rar
http://www.rarefile.net/2ymoz1mpofit/SAMDriver.17.4.12.part05.rar
http://www.rarefile.net/9qc4rps5sqp6/SAMDriver.17.4.12.part06.rar
http://www.rarefile.net/7ewzue4pt8rt/SAMDriver.17.4.12.part07.rar
http://www.rarefile.net/vddlclbdl5op/SAMDriver.17.4.12.part08.rar
http://www.rarefile.net/aryamt55uo13/SAMDriver.17.4.12.part09.rar
http://www.rarefile.net/pgvpoc47cta8/SAMDriver.17.4.12.part10.rar
http://www.rarefile.net/8ynraogu0rkk/SAMDriver.17.4.12.part11.rar
http://www.rarefile.net/7e8cwhc92f81/SAMDriver.17.4.12.part12.rar
http://www.rarefile.net/u0q4legn6pvx/SAMDriver.17.4.12.part13.rar
http://www.rarefile.net/xbpqfzkceg90/SAMDriver.17.4.12.part14.rar
http://www.rarefile.net/v9qzno0x6a6r/SAMDriver.17.4.12.part15.rar
http://www.rarefile.net/pqz4e7758bnu/SAMDriver.17.4.12.part16.rar
http://www.rarefile.net/67si1rbhmyq9/SAMDriver.17.4.12.part17.rar
http://www.rarefile.net/9bya383g49bw/SAMDriver.17.4.12.part18.rar
http://www.rarefile.net/wgf702njmq2e/SAMDriver.17.4.12.part19.rar
http://www.rarefile.net/vqrijzutqnxs/SAMDriver.17.4.12.part20.rar
http://www.rarefile.net/20q4ftskjwcf/SAMDriver.17.4.12.part21.rar
http://www.rarefile.net/691xpgd71zgw/SAMDriver.17.4.12.part22.rar
http://www.rarefile.net/pjror8q539rp/SAMDriver.17.4.12.part23.rar
http://www.rarefile.net/otydrgnts82x/SAMDriver.17.4.12.part24.rar
.
7 Responses to this entry.
1. Amin R Marcalle Says:
January 24th, 2017 at 2:32 am

Thank you so much Sir. Max, i needed this bad….

2. maxdugan Says:
January 24th, 2017 at 6:04 pm

Thank you very much Armin Marcalle

3. VENKATESH Says:
January 25th, 2017 at 1:43 pm

The saturn12.diskbackup.pw page isn't working

4. maxdugan Says:
January 25th, 2017 at 5:42 pm

Hello Venkatesh, just checked all the links now and they are all working, kindly try downloading again please, thank you very much

5. Kotelawela Says:
April 23rd, 2017 at 1:17 am

Thank you so much Dear Max

6. maxdugan Says:
April 23rd, 2017 at 7:45 pm

Thank you very much Kotelawela

7. pia83marasigan Says:
August 2nd, 2017 at 11:57 pm

thanks sir max… hope this works well having problems lately with iobit driver booster!
Leave a Reply