"Monty Python's Flying Circus" is a blast. Plain and simple. Seeing an episode will cause the following symptoms: Laughter, tears, jaw aches, voice-loss (all of above caused by laughter). Most will laugh, some will just sit there at its silliness. Well whoever you are, give it a try. You either love it or hate it.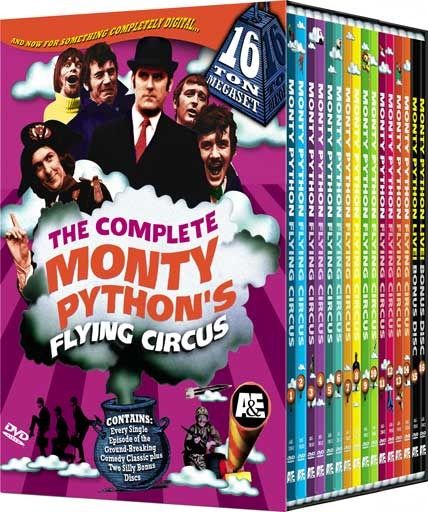 Brilliant, innovative comedy. Possibly the greatest comedy series of all time. Certainly the most influential, iconic and quoted.
Packed with 16 tons of funny: 14 discs of MONTY PYTHON'S FLYING CIRCUS, packed with every episode from the programme's four year run!