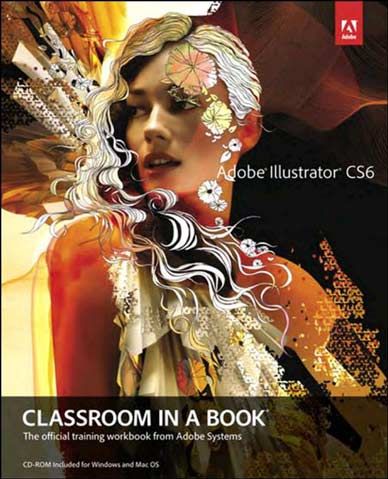 Creative professionals seeking the fastest, easiest, most comprehensive way to learn Adobe Illustrator CS6 choose Adobe Illustrator CS6 Classroom in a Book from the Adobe Creative Team at Adobe Press. The 15 project-based lessons in this book show readers step-by-step the key techniques for working in Illustrator CS6 and how to create vector artwork for virtually any project and across multiple media: print, websites, interactive projects, and video.
Table of Contents
Getting Started
A Quick Tour of Adobe Illustrator CS6
Chapter 1. Getting to Know the Work Area
Chapter 2. Selecting and Algining
Chapter 3. Creating and Editing Shapes
Chapter 4. Transforming Objects
Chapter 5. Drawing with the Pen and Pencil Tools
Chapter 6. Color and Painting
Chapter 7. Working with Type
Chapter 8. Working with Layers
Chapter 9. Working with Perspective Drawing
Chapter 10. Blending Colors and Shapes
Chapter 11. Working with Brushes
Chapter 12. Applying Effects
Chapter 13. Applying Appearance Attributes and Graphic Styles
Chapter 14. Working with Symbols
Chapte4 15. Combining Illustrator CS6 Graphics with Other Adobe Applications
.
http://www.rarefile.net/y94py5qsn5ky/Adobe.Illustrator.CS6Classroom.rar
.