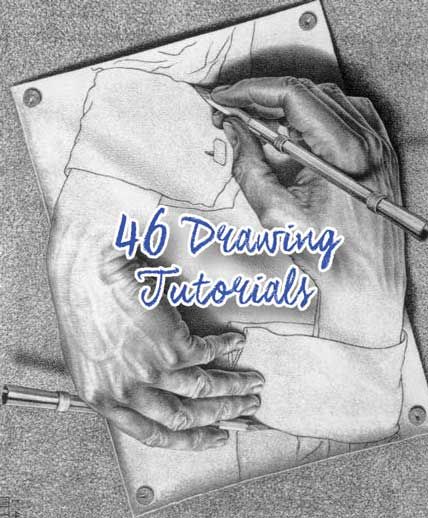 Drawing Collection of 46 learning-books and booklet on art of the drawing. Perfect for both beginners and professionals.
Anatomy for Fantasy Artists An Illustrators Guide to Creating Action Figures and Fantastical Forms
Andrew Loomis – Creative Illustration
Andrew Loomis – Drawing Heads And Hands
Andrew Loomis – Figure drawing
Andrew Loomis – Fun with a Pencil
Andrew Loomis – Successful Drawing
Andrew Loomis – The eye of the painter
Art of Drawing the Human Body
Basic Painting And Drawing Principles
Betty Edwards – Color – A Course In Mastering The Art Of Mixing Colors
Burne Hogarth – Drawing Dynamic Hands
Cartoon character
Chinese Drawing
Drawing – See It
Fantasy Art by Larry Elmore
Figure drawing basics
Figure position
For Beginners – Draw Manga
Giovanni Civardi – Drawing Portraits Faces And Figures
How To Draw Anime
How To Draw Comic Book Heroes And Villains Part 1 Awesome Anatomy!
How To Draw Comic Book Heroes And Villains Part 3 Fantastic Foes
How To Draw Comic Human
How to draw comics – the Marvel way
How to draw Comics and Cartoons – basic drawing tips included
How To Draw Manga – Bishoujo Around the World
How To Draw Manga – Compiling Application and Practice
How to Draw Manga – Dressing Your Character in Casual Wear
How To Draw Manga – Getting Started
How to draw manga
J.D. Hillberry – Drawing Realistic Textures In Pencil
Jack Hamm – Drawing The Head And Figure
Jeno Barcsay – How To Draw
John Hagan – Painting beyond fashion
Ken HultgrenThe Art Of Animal Drawing
Learn How To Draw – Drawing Lessons
Learn How To Draw
Perspective – A Guide for Artists, Architects and Designers (Gwen White)
Robin Hall – Manuale Del Cartoonist
Ron Tiner – Figure Drawing Without A Model
The Human Figure In Motion
The Vilppu Drawing Manual
Watson Guptill – Drawing Cutting Edge Anatomy
Watson Guptill – Drawing Cutting Edge Comics
Watson Guptill – Dynamic Figure Drawing – Burne Hogarth
Watson Guptill – Portrait Drawing A Step-By-Step Art Instruction Book
http://www.rarefile.net/9edcvf7zh4tj/46.Drawing.Tutorials.part1.rar
http://www.rarefile.net/j8os4pwijbob/46.Drawing.Tutorials.part2.rar
http://www.rarefile.net/b2odoqgo7jwo/46.Drawing.Tutorials.part3.rar
.