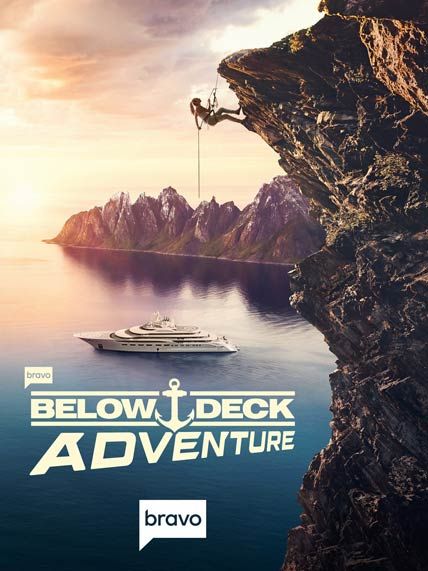 Feature wealthy thrill seekers as they get into all sorts of adrenaline-pumping activities on their luxury yacht vacation.
Season 1, Episode 01 – "Mercury Rising"
Faye joins Mercury Yacht Mercury as chief stew with experience from all over the world as a former businesswoman, but when she finds out her team of stews know each other, she worries how their past will serve the interior.
Season 1, Episode 02 – "Viking Cowboy"
The first adventure of the season sends the charter on a caving expedition, but it's Kyle who ends up digging himself into a hole by flirting with Kasie in front of guests.
Season 1, Episode 03
Lewis warns Kyle that his bad behavior has Capt. Kerry on high alert; when the Mercury engines fail, Kerry has to rely on his young deck crew to executor a precarious docking.
Season 1, Episode 04
As the Mercury team prepares for their next charter, Capt. Kerry notifies the crew he asked Kyle to resign; pressures rise for both the interior and exterior team as they are drowning in extra duties; Capt. Kerry lends a hand to the deck crew.
.
http://www.rarefile.net/31x8i9rqhe88/BelowDeck.Adventure.S01E01.mkv
http://www.rarefile.net/iyy3ec760or1/BelowDeck.Adventure.S01E02.mkv
http://www.rarefile.net/1sb1ofuoxrvd/BelowDeck.Adventure.S01E03.mkv
http://www.rarefile.net/k69v8l87dgrq/BelowDeck.Adventure.S01E04.mkv
.