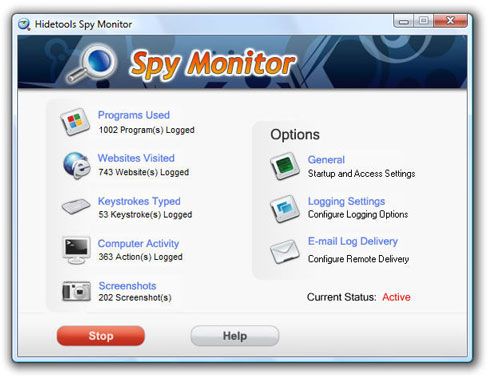 Need to track your computer users and monitor activity at all times? Worried about your children, spouse or employees? Do you want know what they are doing on the computer? Spy Monitor is the best solution for you.
Spy Monitor is powerful computer spy software that allows you to secretly monitor EVERYTHING users do on your computer (keystrokes typed, websites visited, system activity, applications used, screenshots and more). You can track every user on your computer. The program can automatically create the log reports and send them to your email address. This allows you to monitor other users from any place where you could check your email. Hidetools Spy Monitor is COMPLETELY hidden from others. Only you will know that spy monitor is installed! Perfect for employee monitoring, spouse monitoring or parental control.
Spy Monitor can be used by careful parents, worried spouses, employers, schools, government offices, etc.
http://www.rarefile.net/d0ptwqxm2mka/Hidetools.SpyMonitor.6.5.1.rar
.