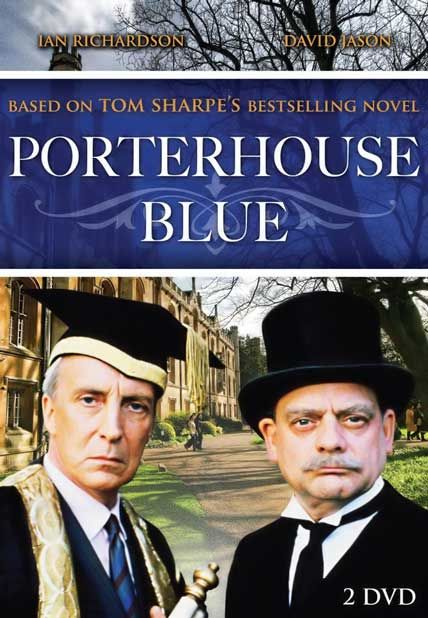 A hilarious romp through the hallowed halls of British academia! For more than 500 years, Porterhouse College has cherished tradition above all else. Unfortunately, its traditions mostly involve decadent banquets, drunkenness, and undistinguished scholarship. Enter Sir Godber Evans (Ian Richardson, Bleak House, Tinker, Tailor, Soldier, Spy), a new master hell-bent on reform. Of course, the dinosaurs on the faculty resist him at every turn. But Head Porter Skullion (David Jason, A Touch of Frost) emerges as Sir Godber's most formidable foe — a self-appointed guardian of Porterhouse's most hallowed traditions, with plenty of tricks up his tweedy sleeve.
FOR RAREFILE FREE USERS, PLEASE REGISTER FOR A FREE ACCOUNT AT RAREFILE.NET USING THIS LINK – http://www.rarefile.net/free312.html AND YOU CAN DOWNLOAD UP TO 500MB PER FILE. YOUR DOWNLOAD QUOTA IS DOUBLED TO 10GB. THANK YOU.
http://www.rarefile.net/80wionv59us1/Porterhouse.Blue.E01.avi
http://www.rarefile.net/jgn2qbf9lync/Porterhouse.Blue.E02.avi
http://www.rarefile.net/uzuvifmmz6tr/Porterhouse.Blue.E03.avi
http://www.rarefile.net/16eo9e8p4b8s/Porterhouse.Blue.E04.avi
.