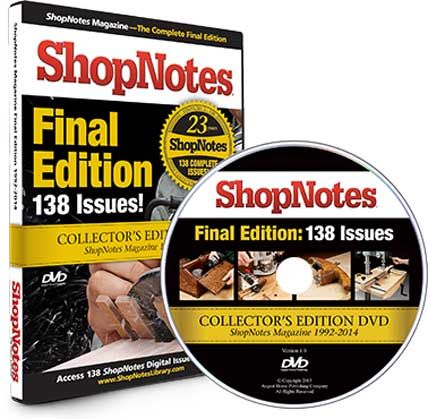 A collection of advice on jigs, fixtures, methods of work, processes and projects, all issues share the attributes of being clear, concise, and widely informative. 23 years of ShopNotes magazine, Issues 1-138, now on one Computer DVD. It's fully searchable and printer-friendly. Every plan, every tip & every shop-tested technique at your fingertips. instantly! Easy to find exactly what you're looking for!

• Access every issue, article, photo, and illustration ever published!
• Every plan, tip and technique – everything for your shop
• The complete 138 issue collection, now on one Final Edition DVD!