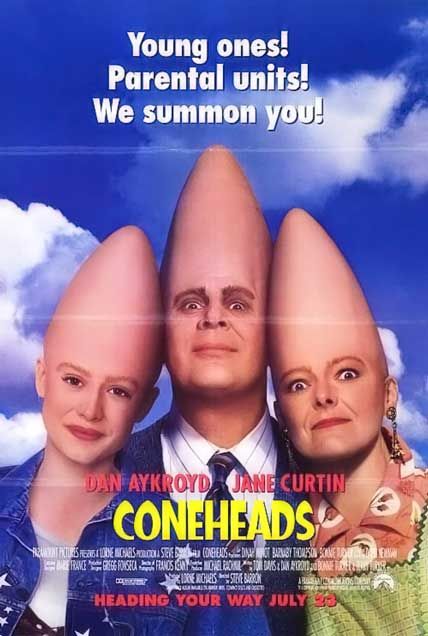 An alien couple known as Beldar and Prymatt with cone-shaped heads from the planet called Remulak is mistakingly ditched on earth, during a scouting mission for planet conquest. While here, they dodge the INS, have a child and discover that life on Earth is quite good. But unfortunately they are being chased by the government who knows something is not quite right with the Conehead family. After they are rescued and taken back to their planet, Belder is told to come back and destroy planet Earth!
http://www.rarefile.net/5qez50xexnme/Coneheads.DVDRip.part1.rar
http://www.rarefile.net/ofi6bs50h7m6/Coneheads.DVDRip.part2.rar
http://www.rarefile.net/uy4em0sb2kxb/Coneheads.DVDRip.part3.rar
http://www.rarefile.net/bmpzrglwqs4b/Coneheads.DVDRip.part4.rar
.
2 Responses to this entry.
1. MB Says:
June 2nd, 2018 at 12:59 am

Thanks, MaxD!

2. maxdugan Says:
June 2nd, 2018 at 5:28 pm

Thank you too MB
Leave a Reply