| | |
| --- | --- |
| | Animals Are Beautiful People DVDRip – Hilarious Movie! |
From the creators of The Gods Must Be Crazy comes the funniest movie about animals ever! Maybe animals have more fun than people do! Have you ever seen a monkey with a hangover? You will if you watch this hilarious film.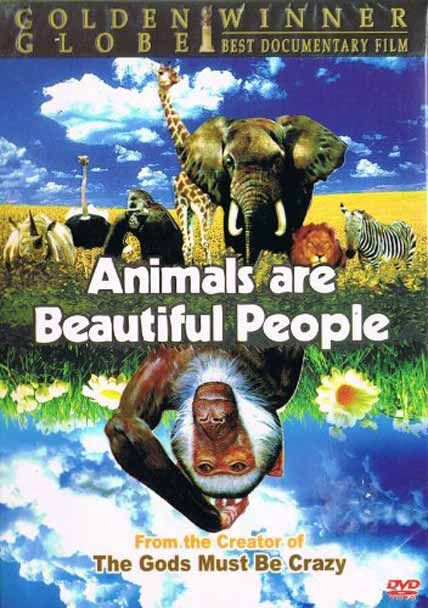 The movie is part nature documentary, part comedy and part drama. Touching and poignant in parts, it is a treat for nature lovers. The best part is the comedy of course, we haven't seen the animals depicted like that ever. It is like candid camera for animals, but much better. It warms the cockles of my heart, and this cockle-warmer can be enjoyed by people of all ages – something rare enough these days.
RATED 8.1 at IMDB and 5 Stars at Amazon
SUBTITLES ARE INCLUDED FOR ENGLISH, FRENCH AND SPANISH IN CASE YOU NEED THEM
.
http://www.rarefile.net/numvttm6ondj/AnimalsBPeople.part1.rar.html
http://www.rarefile.net/vmwnf5zznhuj/AnimalsBPeople.part2.rar.html
http://www.rarefile.net/5m7e4dg9lq5m/AnimalsBPeople.part3.rar.html
http://www.rarefile.net/bvlp6gxepgyu/AnimalsBPeople.part4.rar.html
http://www.rarefile.net/uq2ap497sb43/AnimalsBPeople.part5.rar.html
.
Leave a Reply