| | |
| --- | --- |
| | The Unmarried Wife (2016) 720p HDRip H264 – Filipino Movie with English Subtitles |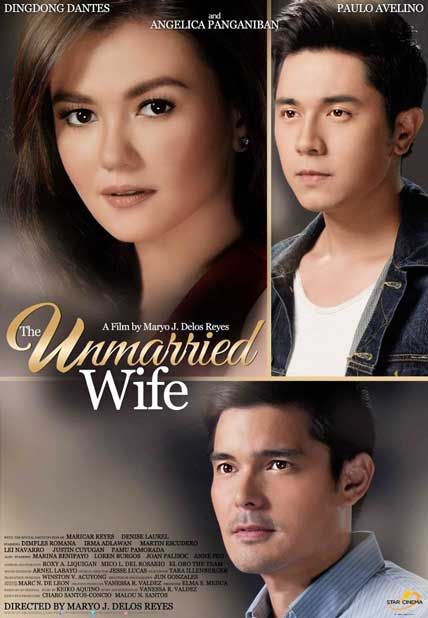 The film follows the story of Anne (Angelica Panganiban) and the decisions she has to make after she finds out her husband Geoff (Dingdong Dantes) cheated on her repeatedly. While her marriage falls apart, she meets Bryan (Paulo Avelino), who helps take away the pain. Will she find the strength to forgive Geoff or will she move on to Bryan?
http://www.rarefile.net/bznub6loicu0/UnmarriedWife.720pHDRip.H264.part1.rar
http://www.rarefile.net/krfu6fjs4xc9/UnmarriedWife.720pHDRip.H264.part2.rar
http://www.rarefile.net/t59ae9j3i9wy/UnmarriedWife.720pHDRip.H264.part3.rar
http://www.rarefile.net/tr7v8p9zimxj/UnmarriedWife.720pHDRip.H264.part4.rar
.
14 Responses to this entry.
1. superkraut Says:
January 8th, 2017 at 11:43 pm

Hello Max

Oh yes, that is one FAB upload, my wife was waiting for it dearly, great job my friend.

Cheers

2. maxdugan Says:
January 9th, 2017 at 1:22 am

Thank you very much Superkraut

3. Wills18 Says:
January 9th, 2017 at 1:59 am

Thanks Maxsdugan ypur always first in Tagalog Movies Thanks for sharing and happy new year Max

4. Wills18 Says:
January 9th, 2017 at 2:03 am

And great english movies maxdugan, salamat ng marami, thank you so much

5. maxdugan Says:
January 9th, 2017 at 3:30 am

Thank you very much Wills18 and happy new year too

6. tzytl Says:
February 15th, 2017 at 7:09 pm

hi max,
please fix this one. thank you. regards.

7. maxdugan Says:
February 15th, 2017 at 7:22 pm

Hello Tzzytl, the links are now reuploaded, thank you very much

8. nilesh65 Says:
February 16th, 2017 at 1:07 am

Thank you.

9. kochie Says:
February 18th, 2017 at 9:44 am

salamat Maxdugan…..wala po bang Mano Po 7?

10. Joe Dirt Says:
February 20th, 2017 at 4:20 pm

"This server is in maintenance mode. We are working for this server.
Please be patient during this period."

"maintenance mode" since three days.. Rarefile not working.. !!!

11. maxdugan Says:
February 20th, 2017 at 6:19 pm

Hello Joe Dirt, kindly read the announcement on the front page, we are trying our best to recover and reupload, hoping for your kind understanding, thank you very much

12. MB Says:
February 21st, 2017 at 11:33 am

Salamat, MaxD!

13. Christine Says:
March 21st, 2017 at 6:54 am

Thank you ❤

14. maxdugan Says:
March 21st, 2017 at 7:08 am

Thank you too Christine
Leave a Reply