| | |
| --- | --- |
| | Batman v Superman Dawn of Justice (2016) Extended 4K 2160p HEVC x265 TrueHD 7.1 |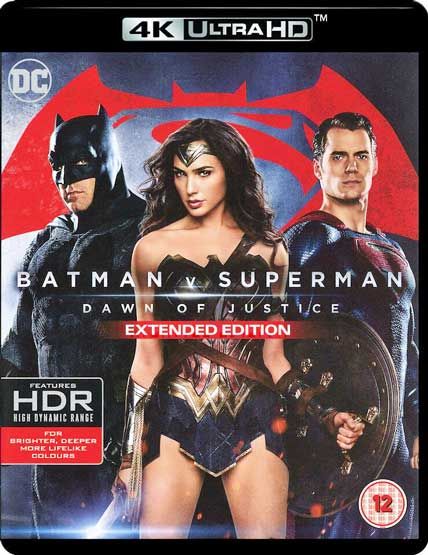 The general public is concerned over having Superman on their planet and letting the "Dark Knight" – Batman – pursue the streets of Gotham. While this is happening, a power-phobic Batman tries to attack Superman.,Meanwhile Superman tries to settle on a decision, and Lex Luthor, the criminal mastermind and millionaire, tries to use his own advantages to fight the "Man of Steel".
8 Responses to this entry.
1. Zlajasa Says:
November 22nd, 2016 at 8:24 pm

Hello dear friend, thank you for this movie, it's just for this weekend. Greetings

2. maxdugan Says:
November 22nd, 2016 at 9:52 pm

Thank you very much Zlajasa

3. Ronnel Hermosa Says:
December 8th, 2016 at 9:21 pm

thank you friend..

4. maxdugan Says:
December 8th, 2016 at 11:29 pm

Thank you too Ronnel Hermosa

5. jon Says:
December 12th, 2016 at 12:22 pm

I have a 4k TV. how do i know if this is played in 4k? are there settings on my tv i need to change?

6. maxdugan Says:
December 12th, 2016 at 5:17 pm

Hello Jon, it should be automatic, thank you very much

7. langster23 Says:
December 13th, 2016 at 4:52 pm

Just downloaded this and not in English, think it might be Russian?

8. maxdugan Says:
December 13th, 2016 at 7:03 pm

Hello Langster23, please choose the audio track, its comes in True HD English, AC3 Italian and AC3 English, thank you very much
Leave a Reply